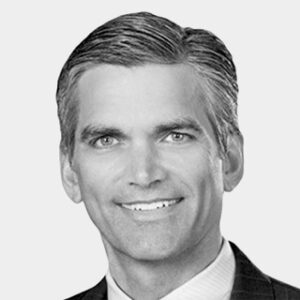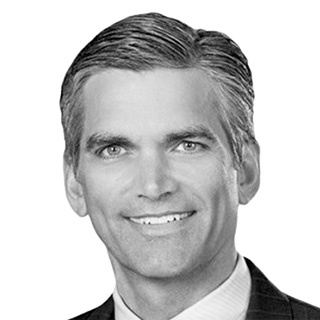 Tad Smith
Partner
Thomas S. ("Tad") Smith, Jr. is a partner and co-founder of 1RT. He has decades of senior operating experience at the intersection of disruptive technologies and traditional business models across a range of B2B and B2C industries. He has also served as CEO of two famous NYSE-listed branded companies: Sotheby's and The Madison Square Garden Company.
While Tad was CEO of Sotheby's, he shepherded the $3.7 billion sale of the company. At Sotheby's he foresaw the application of artificial intelligence to match buyers and sellers of art as well as improve pricing and acquired a company to enable Sotheby's to do it. Before MSG, Sotheby's, and TheKey, Tad was the president of the Media Division of Cablevision. In that capacity, Tad oversaw traditional and advanced advertising sales, local news TV programming, local newspapers including Newsday, and launched a high school sports cable channel. Prior to that, Tad spent ten years at Reed Elsevier (now called RELX) the UK-listed professional media company. He began as the President of the digital division of Cahners Business Publishing, and rose to become CEO of Reed Business Information within the United States. Prior to Reed Elsevier, Tad was the Senior Vice President of Starwood Hotels & Resorts where he was responsible for digital business development.
For more than two decades, Tad has been an Adjunct Professor of NYU's Stern MBA Program, where more than 1,000 MBA candidates have enjoyed his course, "Strategy and Finance for Technology, Media, and Entertainment Companies," taught entirely by the Socratic-method. Tad graduated with an AB from the Woodrow Wilson School of Public and International Affairs at Princeton University in 1987, and received an MBA from Harvard Business School, where he was a George F. Baker scholar and a Horace W. Goldsmith fellow.