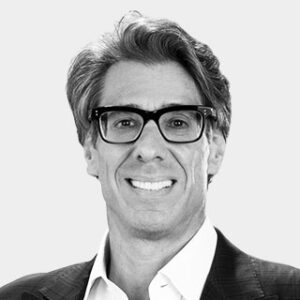 Dan Tapiero
Managing Partner, CEO & CIO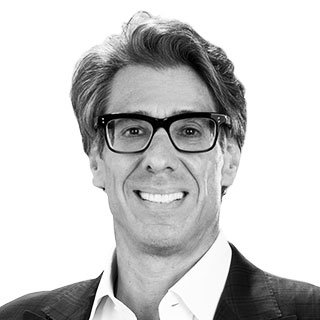 Dan Tapiero
Managing Partner, CEO & CIO
Dan Tapiero is the Managing Partner, CEO & CIO of 1RoundTable Partners. Dan brings 30 years of experience in macro and commodity investing and trading, research and economics, as well as entrepreneurship. Dan has an extensive set of relationships in the institutional investment management space and is a thought leader that regularly speaks and contributes on macroeconomic topics.
Before founding 1RT and 10T, Dan was the managing partner of DTAP Capital Advisors, a global macro investment fund, that he founded in 2003. He is the co-founder of Gold Bullion International (GBI), a physical precious metals platform for the wealth management industry that also expanded into the cryptocurrency universe in 2014. He is a co-founder of the Agricultural Company of America (AGCoA), one of the largest farmland REITs in the U.S. at the time of its sale in 2013.
Previously, from 1992-2012, Dan was a macro-focused portfolio manager and analyst at Tiger Management, Duquesne Capital Management, Steinhardt Management Co., and SAC Capital Advisors. Dan graduated Phi Beta Kappa from Brown University, where he also earned his B.A.'90 and M.A.'91 in European History. Dan has been on the Board of Trustees of the Lawrenceville School for the past twelve years and currently leads the Investment Committee for its endowment.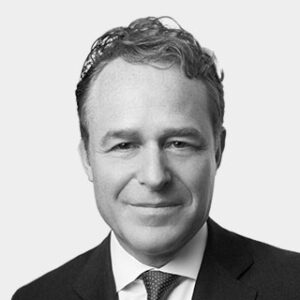 Eric Vincent
Partner & President
Eric Vincent is a Partner and the President of 1RT. Eric is a proven executive with over 25 years of experience building, growing and managing alternative asset management firms.
Before joining 1RT and 10T, Eric was President of Sarissa Capital Management, a healthcare-focused activist investment firm. Previously, he served as the Head of Business Development at Mubadala Capital, the alternative investment arm of the sovereign wealth fund Mubadala Investment Company.
From 2012 through 2017, Eric served as Chief Executive Officer of the Electrum Group, an investment advisory firm focused on natural resources and precious metals. From 2004 through 2011, Eric was President of Ospraie Management, an asset management firm focused on commodities and basic industries. At Ospraie, he was integral in helping develop the long-term strategy for the firm and its growth from $1 billion to over $9 billion under management. Prior to joining Ospraie, Eric was a partner at Omega Advisors. He began his career as an attorney at Cravath, Swaine & Moore.
From 2007 through October 2009, Eric served as Chairman of the Board of Directors of the Managed Funds Association, the trade association representing the U.S. hedge fund industry. Eric has been a member of the Global Markets Advisory Committee of the U.S. Commodity Futures Trading Commission and a member of the Investor Advisory Group of the Public Company Accounting Oversight Board. Eric received his J.D. from Harvard Law School in 1991 and his B.A. from Williams College in 1988.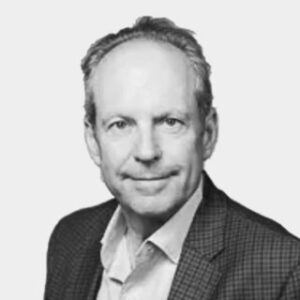 Michael Dubilier
Partner & Vice Chairman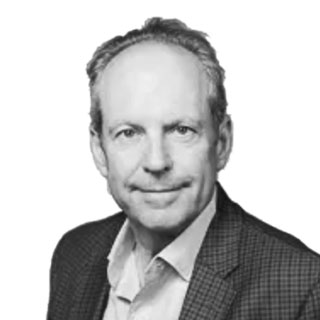 Michael Dubilier
Partner & Vice Chairman
Michael J. Dubilier, is a Partner and Vice-Chairman of 1RT. In 1994, he formed Dubilier & Co., which has successfully invested in and overseen more than 30 private equity investments. Prior to starting Dubilier & Co., Michael was at Clayton, Dubilier & Rice, where, from 1989 through 1994, he was active in its direct investment business and took part in or initiated numerous acquisitions, recapitalizations, and dispositions of CD&R portfolio companies. Michael entered the investment field in 1983, with Drexel Burnham Lambert, where he specialized in utilities, energy and telecommunications and became a partner in the Corporate Finance Department in 1988. Prior to his investment banking experience, Michael was an operations manager for a Houston-based oil service company.
Michael brings over 30 years of experience in private equity and direct investing in industrial, consumer, and technology companies, as well as entrepreneurship. He has deep relationships in the institutional investment management space and is a thought leader that regularly speaks and lectures on private equity.
Michael was educated at Connecticut College and Thunderbird, The Garvin School of International Management, where he received his M.B.A. in 1982. He also completed a post-graduate program in finance at New York University Graduate School of Business Administration. He has lectured on private equity and alternative investing at Harvard College and the University of California, Berkeley. Michael was formerly Co-Chair of the Loomis Institute Endowment and Vice Chair of the Connecticut College Endowment.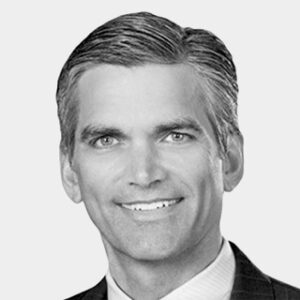 Thomas S. ("Tad") Smith, Jr. is a partner and co-founder of 1RT. He has decades of senior operating experience at the intersection of disruptive technologies and traditional business models across a range of B2B and B2C industries. He has also served as CEO of two famous NYSE-listed branded companies: Sotheby's and The Madison Square Garden Company.
While Tad was CEO of Sotheby's, he shepherded the $3.7 billion sale of the company. At Sotheby's he foresaw the application of artificial intelligence to match buyers and sellers of art as well as improve pricing and acquired a company to enable Sotheby's to do it. Before MSG, Sotheby's, and TheKey, Tad was the president of the Media Division of Cablevision. In that capacity, Tad oversaw traditional and advanced advertising sales, local news TV programming, local newspapers including Newsday, and launched a high school sports cable channel. Prior to that, Tad spent ten years at Reed Elsevier (now called RELX) the UK-listed professional media company. He began as the President of the digital division of Cahners Business Publishing, and rose to become CEO of Reed Business Information within the United States. Prior to Reed Elsevier, Tad was the Senior Vice President of Starwood Hotels & Resorts where he was responsible for digital business development.
For more than two decades, Tad has been an Adjunct Professor of NYU's Stern MBA Program, where more than 1,000 MBA candidates have enjoyed his course, "Strategy and Finance for Technology, Media, and Entertainment Companies," taught entirely by the Socratic-method. Tad graduated with an AB from the Woodrow Wilson School of Public and International Affairs at Princeton University in 1987, and received an MBA from Harvard Business School, where he was a George F. Baker scholar and a Horace W. Goldsmith fellow.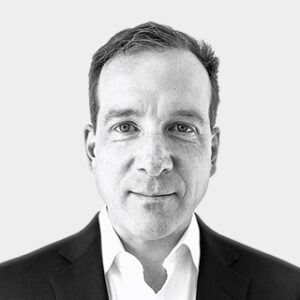 Randy Little is a Partner of 1RT and 10T Holdings LLC with 25+ years of experience in roles at the intersection of finance and technology. From 2018 to 2023, Mr. Little served as Managing Director at Financial Technology Partners ("FT Partners"), the largest investment bank solely focused on FinTech globally. He exclusively focused on the Digital Asset and Capital Markets FinTech sectors, advising dozens of clients including pending capital raises of $500 million to $1 billion for institutional blockchain infrastructure companies.
Mr. Little entered investment banking in 2006 at J.P. Morgan in the Financial Institutions Group focused on the Market Structure and WealthTech sectors. He was an early leader in advising the quantitative trading sector leading to several landmark transactions in the market-making space as well as executing public and private deals for exchanges, broker-dealers, trading technology, and WealthTech firms.
Before joining J.P. Morgan, Mr. Little was a Software Architect at Sun Microsystems with a focus on optimizing hardware and software for low-latency environments in the financial services sector. He also served as a Senior Consultant for Ernst & Young Consulting, where he led software development projects for large-cap financial services and U.S. government clients.
Mr. Little earned an MBA from NYU Stern in 2005, where he graduated as a Stern Scholar, and received a BS in Computer Science and Mathematics from Wake Forest University in 1997.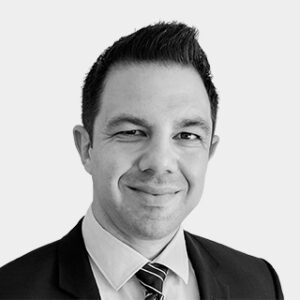 Joe Majocha is the Chief Financial Officer of 1RT and is responsible for the operational and financial oversight of the firm. He brings significant experience in the private investment industry where he has played integral roles in standing up new private investment businesses and building institutionalized operating platforms and finance capabilities.
Previously Joe was a Managing Director at Two Sigma Investments where he was the COO & CFO of Two Sigma's Private Investment division, $4Bn AUM, which focused on PE, Real Assets, and VC strategies. He built and led a team of over 20 professionals and played an integral role in transforming Two Sigma's internal private investment effort into a multi-strategy external client-facing business.
Prior to Two Sigma, Joe was the CFO of Carlyle's private credit businesses, $7Bn of AUM.
Earlier in his career, he worked at Blackstone and KPMG.
Joe received his B.S. in Accounting and Finance from New York University Stern School of Business in 2004. He also completed an executive leadership program at Stanford University Graduate School of Business in 2020.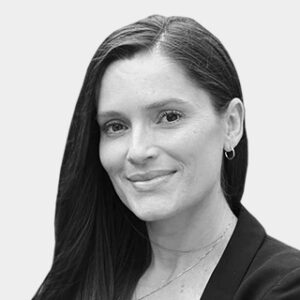 Heather Sabel
Head of Client Relations
Heather Sabel is Head of Client Relations for 1RT where she is responsible for investor relations, marketing communications, and the firm's global business development strategy. She brings nearly 15 years of experience in marketing and private equity where she has held various roles across IR, client engagement, and operations.
Prior to 1RT, Heather was Director of Operations for consumer growth equity fund, Sandbridge Capital, where she led investor relations, capital raising, and operations across multiple funds. She was previously Director of The Strand Partners, the family office of former PIMCO executive William C. Powers, and was responsible for managing the firm's general and limited partnership interests, SPVs and co-investment vehicles, and reporting functions for public and private equity portfolios. Earlier in her career, she was Director of Client Services for Nala Investments, a multi-generational family office where she cultivated and maintained client relations for its principals, including with numerous Fortune 500 brands.
Heather is passionate about the Digital Asset Ecosystem and first invested in bitcoin in 2017. She graduated summa cum laude from Boston University with a B.S.B.A in Marketing and completed a Masters in Professional Real Estate at Georgetown University, where she conducted her Capstone Project on emerging opportunities of blockchain in real estate.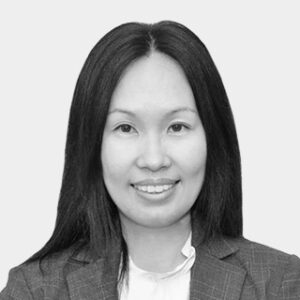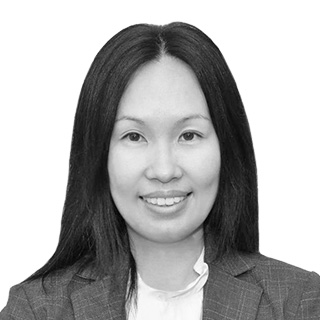 Amy Liu
Controller
Amy Liu joined as the Controller of 1RT to lead many of the accounting, fund operations and financial reporting responsibilities for the firm. She brings with her a strong mix of industry experience, a highly institutional background, and 20 years of experience.
Previously, she was managing all accounting and finance operations at Hiro Systems, a developer of Stacks blockchain and token, the network that enables apps and smart contracts for Bitcoin. Prior to Hiro Systems, she spent over 11 years in a variety of roles at Lindsay Goldberg, overseeing the accounting and operations of a $4.7Bn Private Equity fund, effectively managing all aspects of fund accounting and reporting within a complex fund structure. Earlier in her career, Amy worked at Ernst & Young and Anchin, Block & Anchin.
Amy graduated from the University of California Berkeley with a Bachelor of Arts in Economics and Minor in Business Administration. She is a Certified Public Accountant (CPA) in the State of California.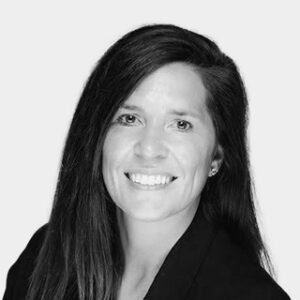 Chanda Noble
Corporate Accounting & Operations Manager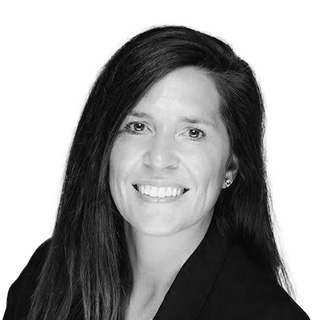 Chanda Noble
Corporate Accounting & Operations Manager
Chanda Noble joined as Corporate Accounting & Operations Manager in June '23. In this role, she will manage internal accounting & reporting related to our Management Company and GP entities, Treasury processes, and various operational areas such as Accounts Payable, HR Administration, and Office Management.
Chanda brings over 20 years of institutionalized private equity experience at Lindsay Goldberg. She started with the firm at its inception and played a significant role in building, managing, and scaling many of its internal accounting, reporting, and operational areas related to its Management Company, GPs, Treasury, Accounts Payable, and HR processes. She was instrumental in rolling out several accounting platforms to ensure effective expense management, budgeting, and cash management processes for scale.
Chanda graduated from the State University of Stony Brook with a Bachelor of Science & Arts, Psychology & Social Science Interdisciplinary Studies.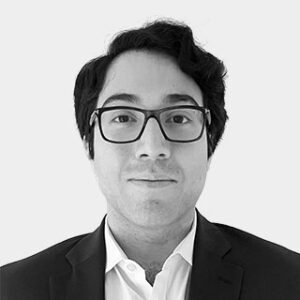 Bhavin Vaid is a Principal at 1RT and brings five years of experience in investment banking, private equity, and venture capital. Previously, he was a private equity associate at Cerberus Capital Management, where he focused on real estate private equity acquisitions across both asset-level and corporate platforms for its flagship Global Opportunistic Real Estate Strategy.
Prior to joining Cerberus, Bhavin worked as an investment banking analyst at Goldman Sachs in New York. He originated over $2Bn of mortgage and mezzanine loans within the Real Estate Financing Group during his two year analyst program. Bhavin also worked with the Real Estate Classic Investment Banking Group on M&A-related opportunities.
Bhavin is passionate about the Digital Asset Ecosystem, having first invested in bitcoin in 2015 after interning at FinTech Collective, an early crypto venture capital fund. He is an active DAE ecosystem participant with a focus on Decentralized Finance, Web3, and Metaverse. Bhavin graduated from Dartmouth College in 2018 where he received his B.A. in Economics.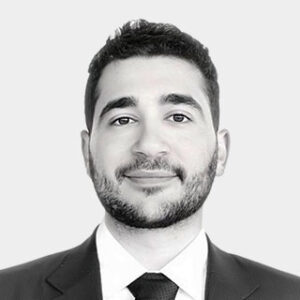 Daniel Howard is a Principal at 1RT. Daniel joined 1RT from Spark Cognition where he was a Machine Learning Engineer developing new technologies for text analysis and image recognition. Prior to Spark Cognition, Daniel was a Business Analyst at Verisk Analytics, working in Business Development and assisting in execution of M&A transactions. He also led the early stages of Verisk's European expansion through data analytics and predictive modeling, quantitatively analyzing total addressable market and identifying potential go-to-market strategies for each business unit.
Daniel has been an active member in the DAE space, researching Web3 protocols and more recently focusing on peer-reviewed emerging research on technological advancements in the sector. Daniel graduated from Columbia University with his B.A. in Mathematics and Statistics (2019), M.A. in Quantitative Methods (2020) and M.S. in Business Analytics (2021).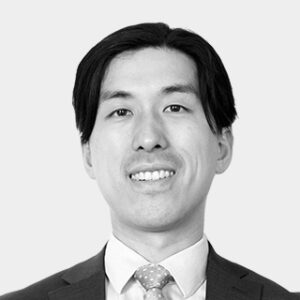 Ben Liu is a Senior Associate at 1RT and brings five years of experience in investment banking and strategic finance. Previously, he was a senior associate at DoorDash where he was responsible for the flagship marketplace product's gross fees P&L, focusing on financial analysis, planning and launching related projects and initiatives.
Prior to DoorDash, Ben worked as an investment banking associate at Moelis & Co. in their San Francisco office. He advised on M&A and capital raising transactions for clients in the Technology sector with a focus on internet and software verticals. In 2021, Ben advised on the sale of CipherTrace, a leading blockchain intelligence & analytics SaaS company, to Mastercard.
Ben's career has and continues to follow his fascination for high technology. He is particularly passionate about blockchain technology and the DAE, having made a number of personal investments in the space. Ben graduated from the Smith School of Business at Queen's University with a Bachelor of Commerce degree in 2017.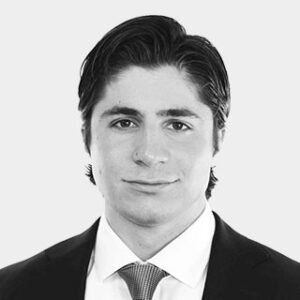 Ken Moussavian
Senior Associate
Ken Moussavian is a Senior Associate at 1RT. Ken previously worked as an Associate at TowerBrook Capital Partners, where he evaluated consumer investment opportunities across their Private Equity, Structured Opportunities, and Impact strategies.
Prior to joining TowerBrook, Ken spent two years as an Analyst in the Restructuring Group at Lazard, advising clients in special situations, restructurings, and distressed M&A across multiple industries.
Ken is passionate about the DAE and has made a number of personal investments in the space with a specific focus on Layer 1, Metaverse, and NFT projects. Ken graduated from Dartmouth College in 2019 with a B.A. in Economics and a minor in Human-Centered Design.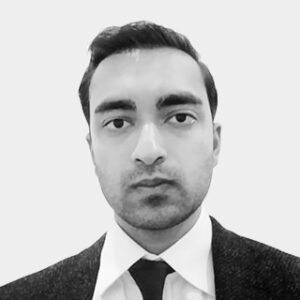 Aditya Dave is an Associate at 1RT. Previously, he was an associate at Republic Capital, where he focused on deal sourcing, due diligence, and portfolio strategy for DAE seed investments. Prior to Republic Capital, Aditya was an analyst at Consensys, an Ethereum-based blockchain software incubator and Chainalysis, a blockchain data analytics company focused on risk & investigations.
Aditya is passionate about the Digital Asset Ecosystem and has been deeply involved with a myriad of different DAE projects over the past years. He also was the Co-Founder of Blockchain Union, one of the first student organizations focused on blockchain technology. Aditya graduated from Emory University in 2020 where he received his B.A. in Economics.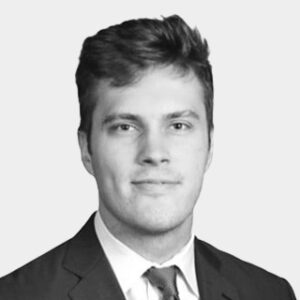 Mack Morehead is an Associate at 1RT. Before joining the team, Mack was on the investment team at SkyBridge Capital, where he researched and conducted due diligence on global hedge funds, public and private equities, and cryptocurrency tokens. He led the due diligence on four equity investments into later stage private and post-IPO public DAE companies. Prior to SkyBridge, he worked as a summer analyst at Evercore, advising on private placements deals, at Fortress Investment Group, analyzing private credit investments, and at Pantera Capital, analyzing new token offerings before the 2017 ICO summer.
He graduated from University of Michigan's Ross School of Business in 2021 with concentrations in Finance and Accounting and dual minors in Mathematics and Economics.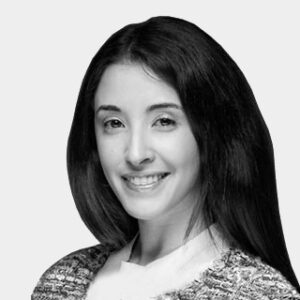 Brittany Elise
Chief of Staff
Brittany Elise is the Chief of Staff at 1RT. She brings both a strong passion for the Digital Asset Ecosystem coupled with administrative prowess to support the 1RT team.
She previously served as a Founding team member of Gemini Frontier Fund – the venture arm of leading crypto exchange Gemini, where she invested in pre-seed to Series A DAE companies. Brittany facilitated deal sourcing, execution and ongoing portfolio management for the fund. Prior to joining Gemini Frontier Fund, Brittany supported nine C-Level executives at Gemini.
Prior to Gemini, Brittany supported three managing directors at JEGI – a sell side M&A investment bank, where she provided meticulous deal flow management. She interfaced with C-level executives, facilitated the review and signing of hundreds of legal documents, maintained the marketing report and provided complex calendar management.
Brittany became interested in the DAE in late 2017 and remains enthusiastic about the potential this technology will have across a multitude of business and creative landscapes. Brittany graduated from The Fashion Institute of Technology in 2016 where she received her B.S. in International Trade and Marketing for the Fashion Industry.